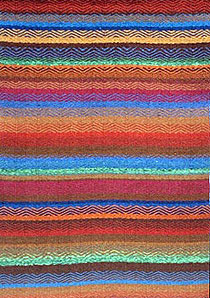 Navajo Saddle-Blanket Rug
36 1/2" x 38" $350
34" x 50" $425
Woven in Double Rosepath, treadled in Navajo Saddle-Blanket Weave to create a thick, luxurious rug that feels wonderful to walk or sit on. Warp ends are woven in so there is no fringe.
All natural dyes are used to create these vibrant colors.